Patio Installers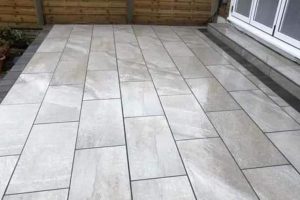 Imperial Drives LTD are expert at installing patio and garden areas throughout Warwickshire. You are guaranteed top-quality workmanship, from replacing old patio areas to installing bespoke patio areas using sandstone, limestone or porcelain.
Your patio should be your go-to place during the summer, offering a relaxing and enjoyable atmosphere. Garden pathways also offer many benefits. They link and lead you around the property whilst offering a great opportunity for imaginative planting designs and raised flowerbeds. Both practical and stylish, our seamless patio paving can transform existing architecture into a tranquil journey through your garden.
We build bespoke patios for Kenilworth, Leamington Spa, Warwick, and Rugby homeowners. Make the most of your outdoor space and enjoy the best of the English summer with a space where you can truly relax.
Patios are the most popular and versatile outdoor living space. Creating an appealing patio can also increase the value of your property significantly. A patio can be adapted to various activities, from simple concrete to intricate brickwork.
Patios and paving are incredibly easy to maintain; upkeep and cleaning are a bare minimum. Incorporating a pathway can be very effective in keeping your garden low maintenance. It eliminates regular weeding and instead offers a high-quality eye-catching element. We offer many materials for finishing your paving or patio, including Indian Sandstone, limestone, and porcelain tiling, all of which can be chosen to complement your home.
What Our Patio Contractors Offer:
We offer a comprehensive selection of garden paving slabs, culminating in a wide range of garden patios to complement any property. Regardless of size, we treat each customer individually, laying small, medium and large-sized garden patios at highly competitive prices.
Our slab and block paving manufacturers offer something to suit every customer's needs at an affordable price. With a vast range of products, we can always create the look the customer desires.
From porcelain paving to laying multi-sized Indian sandstone and limestone, each patio job is done to the highest standards.
Call Imperial Drives LTD today to speak with one of their patio installers in Warwickshire and get a free quote for a new patio, garden or driveway. You can also visit their patio services in Warwickshire to learn more about their services.